Greetings and salutations!
On December 5th 2012, Realm of Insanity defeated King Xorbb for an unprecedented fourth expansion victory in a row.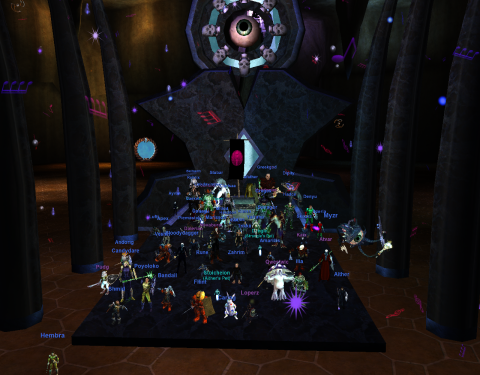 It took a great deal of effort and determination from everyone in the guild to achieve this feat, some of us even narrowly escaped death in the reals! I could not have been prouder of everyone who participated in this accomplishment. Shadows of Fear is around the corner, and we will be ready for it.
Mordaur and Findlewill proved to be formidable, however in the end despite Mordaur hitting for 600,000 damage per hit, we proved to be victorious! ( We have since then refined how we do this event! )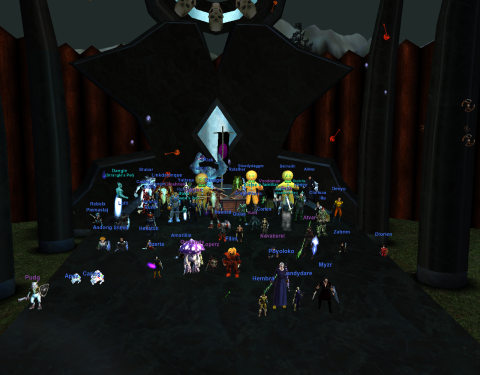 Every once in awhile you actually get a good clue in Shard's Landing!

Without further ado, Realm of Insanity presents: Rain of Fear