After some changes in guild structure we are back in action doing what we do best.
Tacvi & Anguish are on easy mode farm status along with Demiplane's Zi-thuuli, Sisters, and Hatchet. We have gotten Redfang to 68%, he will die soon.
Welcome to newly joined members over Thanksgiving weekend.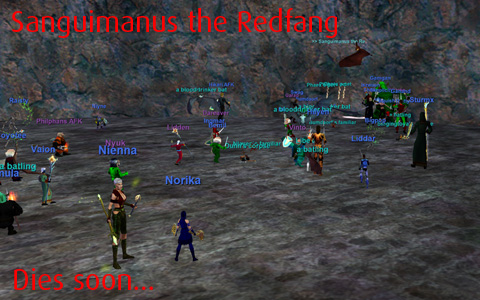 Realm of Insanity is still recruiting key classes listed below. We are looking forward to completing the Demiplane of Blood and unlocking the Prophecy of Ro expansion.
If you are interested in joining the top guild on the combine server and are one of the following:
Cleric
Berzerker
Ranger
Rogue
Warrior
Please sign up on our forums and read the recruitment page. If you feel you meet our requirements, contact an officer in game and post an application in the recruitment forum.
We are looking forward to seeing you in game!